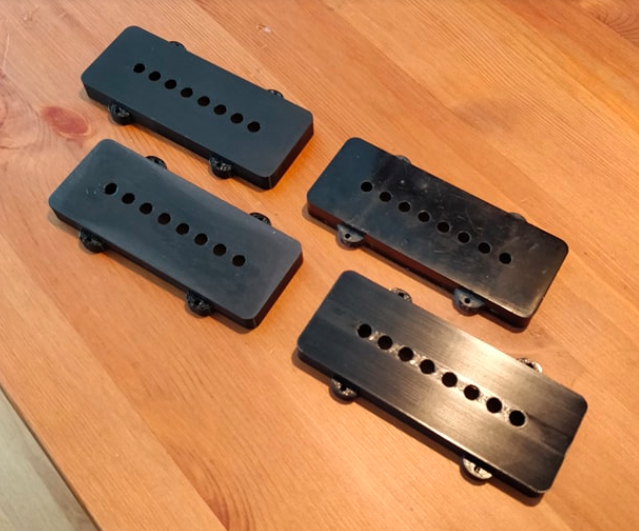 A quickie!
Lee Jeffriess spread the word that I might be the guy to reproduce obscure pickup covers, and sure enough I got a request for a new one, this time for the Fender 1000 Pedal Steel.
These guitars have "jazzmaster" style pickups in the 8-string format. The client reported they were a perfect fit and after some polishing using a plastic buffing compound they might be able to fool Leo himself. The above shows 3 covers with the original. Not telling which is which 🙂
If you need one for your reproduction project, I put them up on Shapeways who can fulfill the printing and shipping of them: https://www.shapeways.com/product/TMX8J22N4/fender-1000-pedal-steel-guitar-pickup-cover
Get in touch if you need anything else specific regarding these!