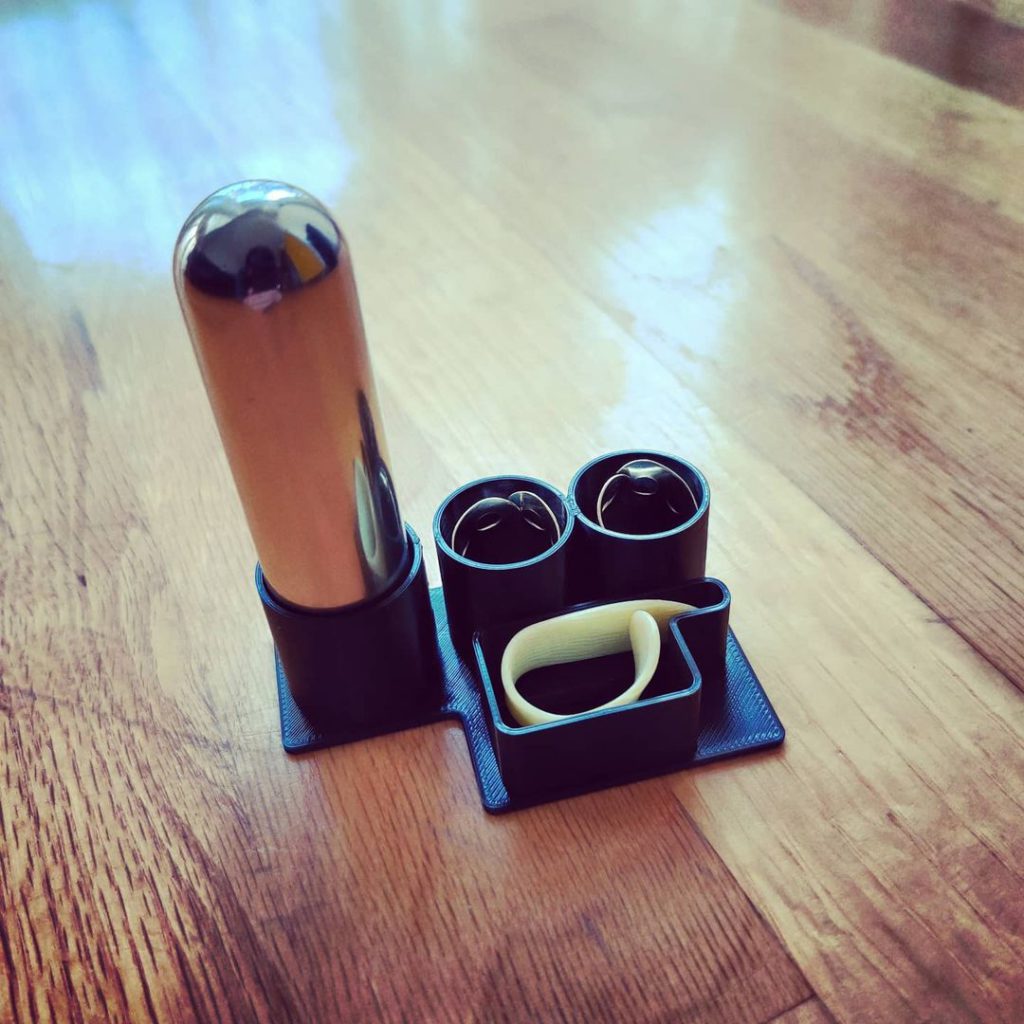 So I originally designed this to keep my cat from knocking all my steel guitar picks and bar onto the floor and batting them into her secret black hole portal… and it does a fine job of that.
But the real killer feature is I can put on all my thumb picks in one quick motion. Often the hardest part of regular practice is getting started. Less friction = more practice.
On my Fender dual pro, I have a smaller version that I stick on to the guitar with mounting putty, which helps me get ready to play in no time at all. The bar can just rest in the tuner pan, as has been the way for generations before me.
All options are available on my store.