A banjo-playing colleague came across one of my AT bridge mounts and liked it, but found that the fit was quite loose on thin-string gauges, which are common on banjos.  We went back and forth a bit trying to adjust the clearance gap, but at such tight tolerances, results were mixed.
It then occurred to me to make a more universal adjustable model. I had some M3 threaded inserts left over from a previous project so I simply separated the halves of the string clamp sections and made it so they attach to each other and tighten down with a thumbscrew. Now any gauge of string should work, including bass strings if you're feeling lucky!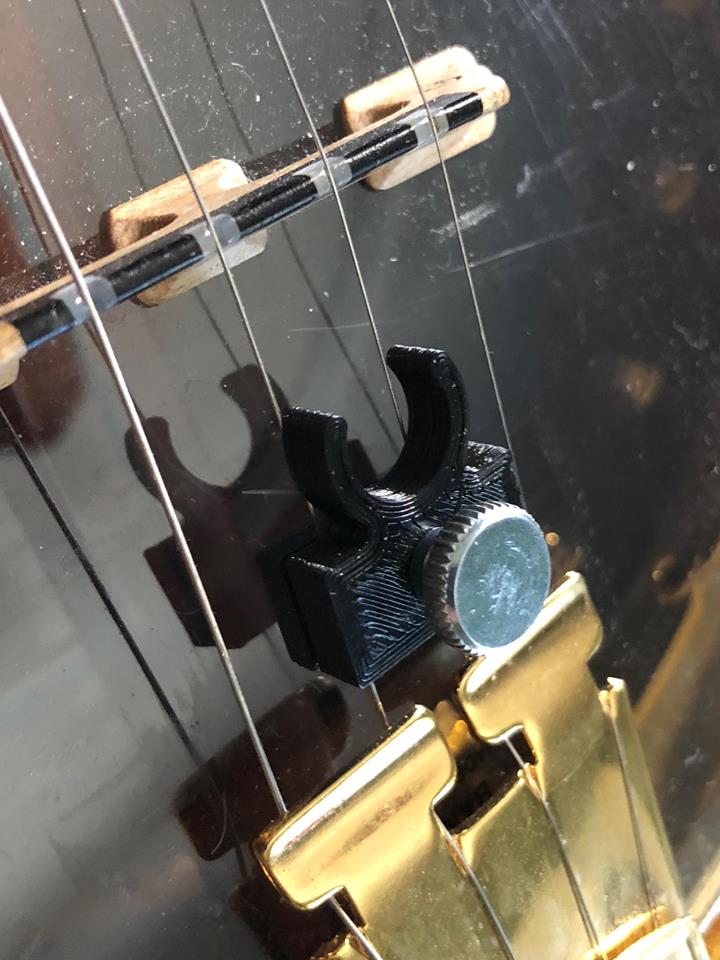 Available at my store.