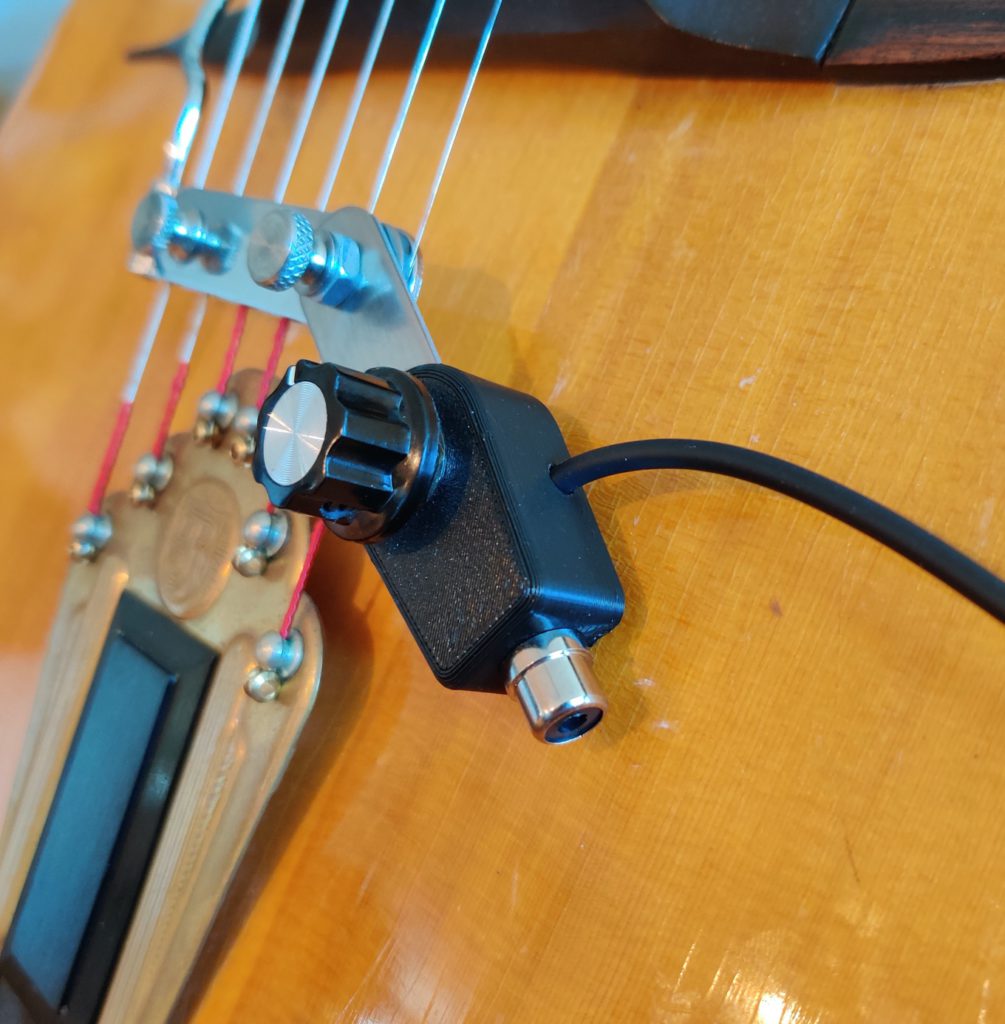 Edit: I have discontinued this model. See this post for the most recent version.
---
More news on the DeArmond control box front: I started making these more compact volume-only control boxes. Available in the store.
Why? The original DeArmond FHC pickups only had a single volume control knob. Minimalism at its best. After all, you can set tone on the amp. Personally, I don't mess with tone much in the middle of my playing… too complicated. I'll leave that sort of thing to Jerry Byrd and Danny Gatton.
This design is more in the spirit of those original volume boxes and I made them as compact as possible. As such, they use an RCA jack in lieu of a standard 1/4″. I'll throw in a cheap little RCA to 1/4″ adapter, though ultimately I'd recommend getting yourself an RCA-to-1/4″ cable (affiliate link) to avoid more moving parts and added bulk.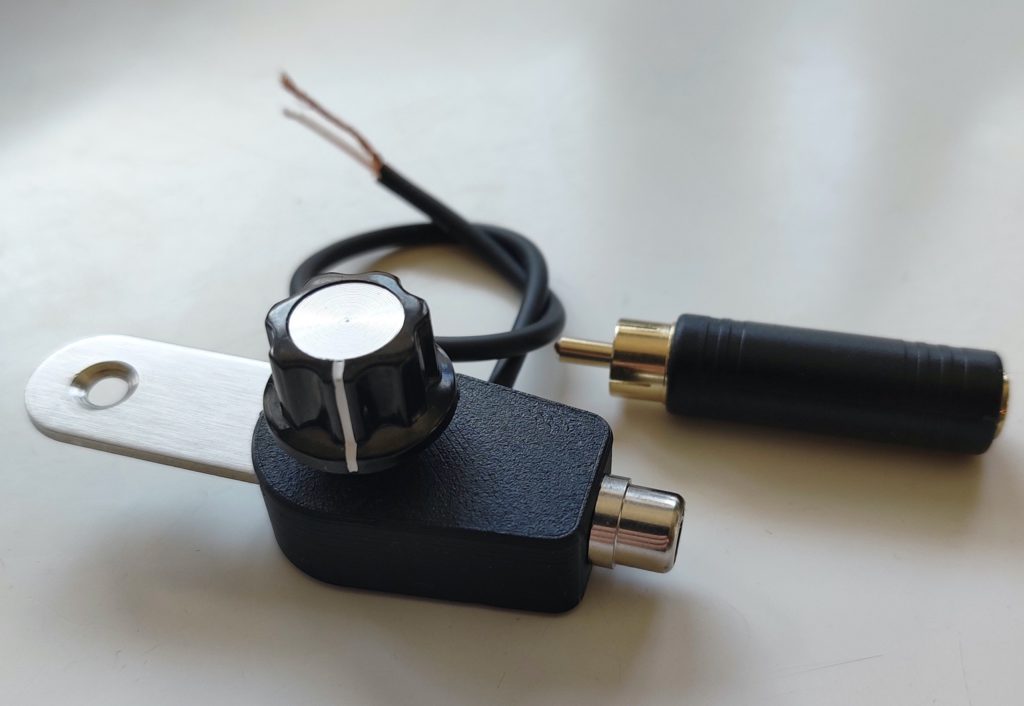 Oh, and another thing: maybe you have a DeArmond or other pickup but you've mounted it to the neck or otherwise. How do you mount a control box like this? Well my old pal Nick Rossi had the same problem and asked me to design him a "monkey on a stick" without the "stick". I obliged, and can offer those as well. You can screw this on behind the bridge and in turn mount a control box to it: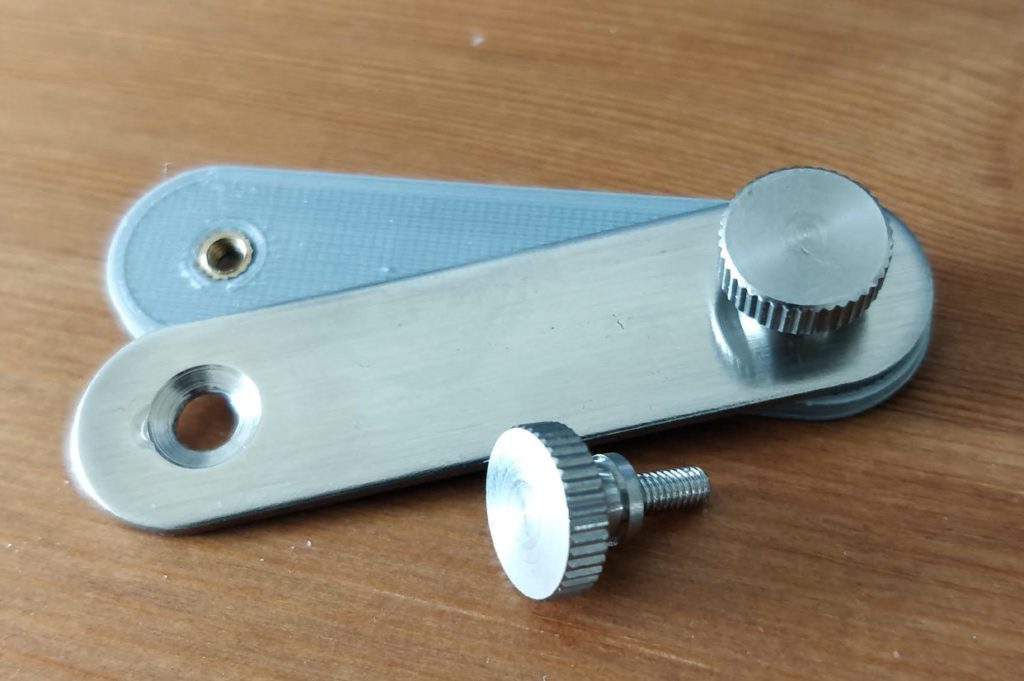 See the store to pick up either of these items.