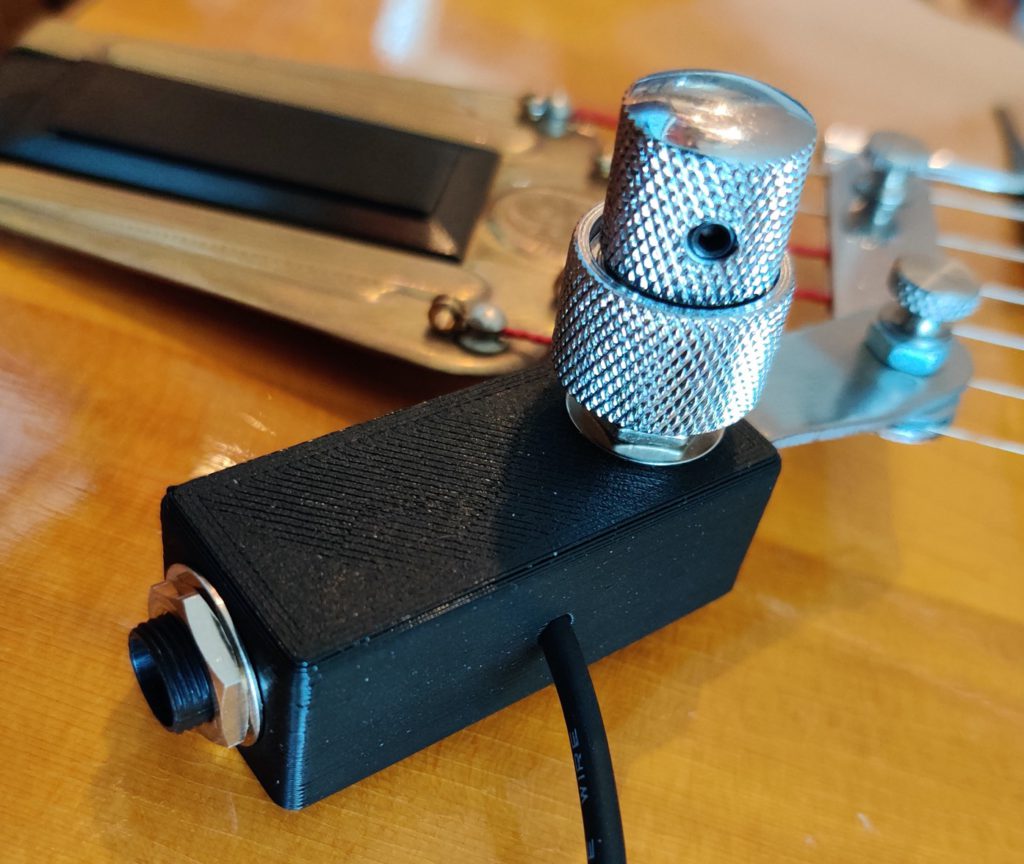 Edit: I have discontinued this model. See this post for the most recent version.
---
Well, it only took me 2-3 of years to get around to making those control boxes I hinted at! Available in the store.
In case you're not familiar, vintage DeArmond floating pickups came with a control box that would screw on behind the bridge onto a "monkey on a stick" mount. The original ones were volume only, but later ones looked like this… thing: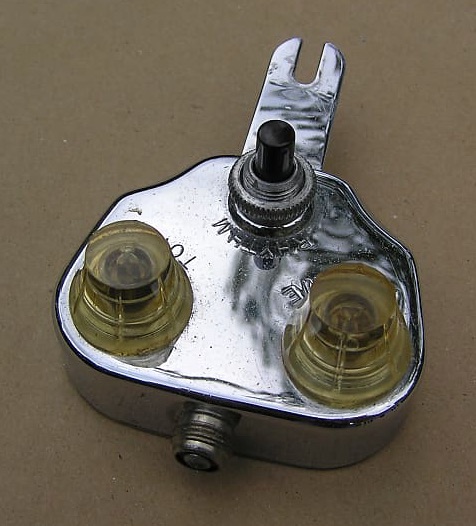 These were quite complex, and had two knobs and some kind of mysterious "rhythm/lead" toggle switch. They also had an obscure screw-on connector. Many people would replace these with 1/8″ jacks.
Rather than try to figure out all that's going on there, I just went with a basic single coil volume/tone circuit with a .022uf capacitor. A couple of technological updates we as a society have had since the 50s are "stacked" combo pots that put a volume and tone control on the same axis, and more compact 1/4″ jacks. I was keen to use both to save horizontal space and not require some kind of cable to convert the connector. I dislike "dongles" and propriety in general.
My design incorporates these components and means a standard instrument cable can go right into the control box, and you get both volume and tone in one slot. The mounting plate is metal and is grounded internally with the knobs.
It measures 18.3mm x 22.4mm x 52.4mm for the housing, and the knobs stick up about 30mm from the top of the housing. These will come with 10″ of cable that you can connect directly to a pickup, or install some kind of connector as needed.
Available in the store as available.